Board games are one of the favorite pastimes for most families. If your kid is older than 3, introduce him to educational board games for kids and let the fun learning begin. When it comes to shopping, learning stuff for homeschoolers, many parents get confused with the first child. However, educational board games for kids are the right choice to give hands-on experience to your kid.
Best Educational Board Games For Kids
Educational board games for kids are one of the best ways to involve your kid in the conversation. Moreover, you can invite his friends over and even test his intelligence. As of 2021, we have come across a variety of educational board games for kids. While some might seem age-appropriate, each game is tailored to build a different set of skills.
For instance, there are many educational board games for kids that focus solely on STEM (science, technology, engineering, and math). Similarly, some focus on spelling, writing, reading, geography, critical thinking, memory, and even communication.
But do you know what the best part is? Children not knowing they are acquiring skills and learning while they do it!
Yet, you must pick the best ones in the market. Let us move forward to the best educational board games for kids:
Mattel Blokus Game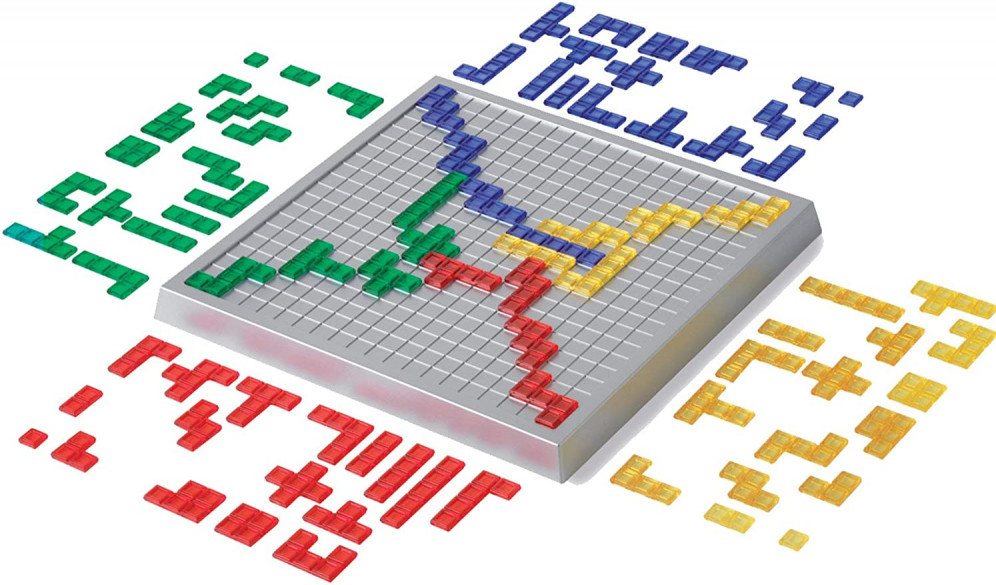 An educational yet strategic board game suitable not only for a child but for the whole family. You will just need a minute or two to learn the rules, the basics, and the features of the board game. While the game time for one round is about 30 minutes, it is quite fast-paced compared to other strategic board games.
However, it is packed with fun challenges for every member of the family. With endless possibilities and healthy competition, you can build your kid's decision-making skills.
Moreover, Mattel Blokus recently won the Mensa award for promoting healthy yet competitive brain activity. As it offers competition between all the active players, no one will feel left out.
Understanding the game is not much of a challenge. All the active players take equal turns while placing all 21 pieces on the board. However, each piece should touch the other piece of the same color.
All you must do is protect your territory by strategically fitting the pieces. Consequently, you will be blocking other players from claiming the territory and winning. The player with the lowest pieces on the board wins and celebrates!
What Can Your Child Learn From This Board Game?
Critical thinking
Follow gameplay rules
Blocking strategies
Develop social skills
Latice Board Game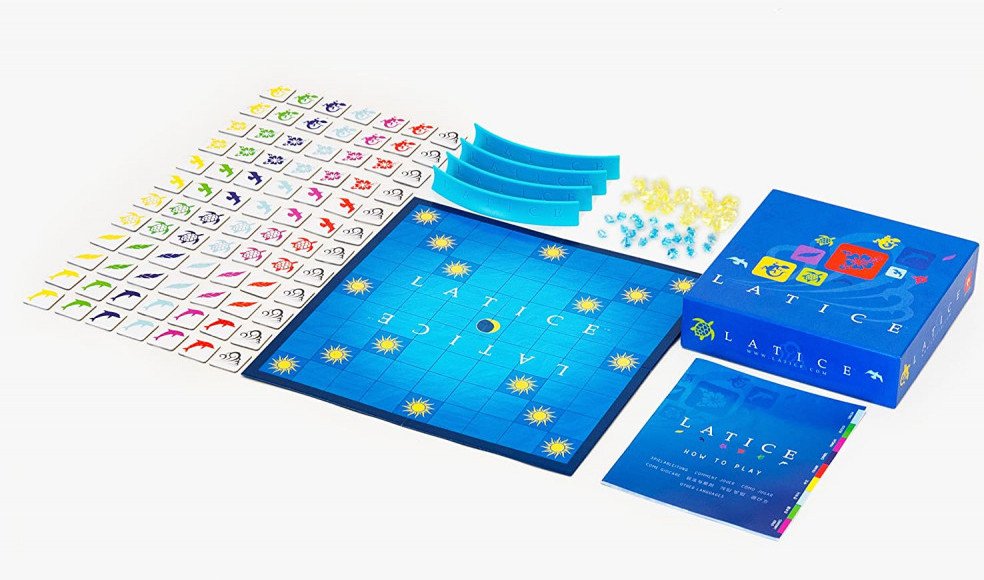 Latice board game comes in many editions. Even after much criticism by the naysayers, it remains one of the best educational board games for kids. It is simply a game of pure strategy and allows 4 players to play simultaneously.
However, the gameplay time is quite minimal! It takes 4 minutes to learn the rules of the games and 20 minutes to complete one round. You will need a lifetime to master the strategies required for this game.
In the Latice board game, you must match a variety of tiles by shape or color. Moreover, you must move on different sides to win.
The pack comes with a 14-inch board game, 84 cardboard tiles, 32 acrylic stones, 4 tiles racks, and a box. However, the least favorite item in the pack is the 11-page instruction manual for the kids. Many kids avoid going through it. Therefore, you might have to verbally teach the game to your child.
The players must match their tiles by color and shape while thinking critically and using strategy. Each player can shift his tiles, move them, or wind them as per his strategy. The goal is to move ahead of other players and reach the finish line first!
However, you can not just win the game by speed alone. You can win only if you use all your tiles.
What Can Your Child Learn From This Board Game?
Develop motor skills
Develop cognitive abilities
Color and shape recognition
Strategic planning
Critical thinking
Speed decision-making skills
Brain Freeze From Mighty Fun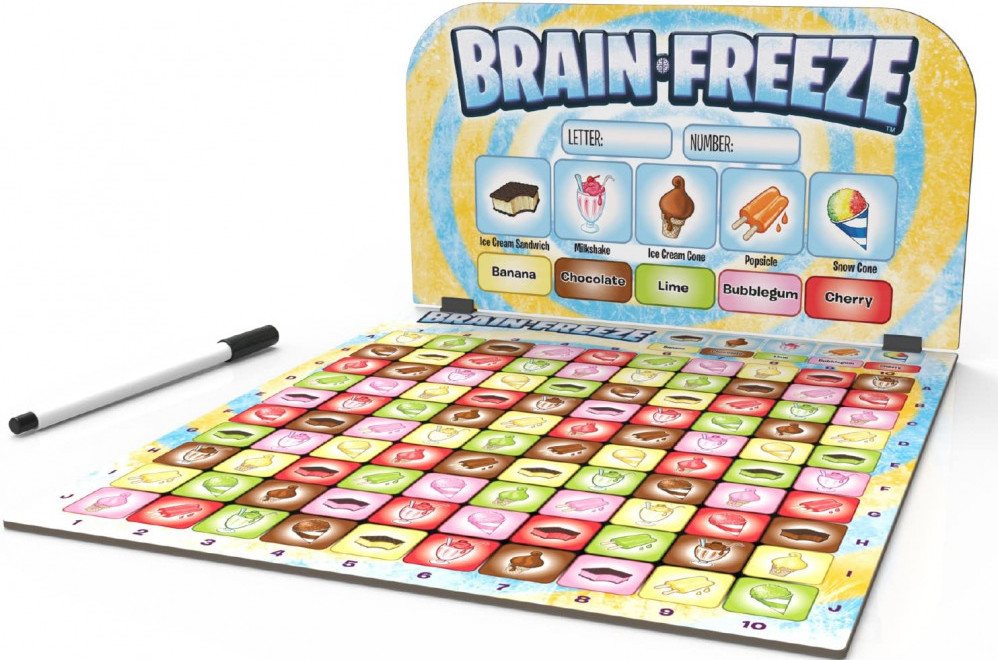 It would have been unfair not to include this award-winning game on the list of the best educational board games for kids. Brain Freeze from Mighty Fun is another strategic board game. Your child will be able to learn logic, reason, strategy, deduction, memory, and fast play. In addition, he will combine the elements and enhance his motor and cognitive skills.
Each gameplay requires 2 players. You can either take turns or make 2 teams of several players. The players must think strategically to guess the right sweet treat the opponent player has chosen.
The game set includes 2 secrecy shields with sturdy stands, 2 grid boards, 2 wipe cloths, and 2 dry-erase pens. Moreover, the board game also comes with a rulebook so your child can learn to follow the directions and rules.
Each player takes a turn to guess and record all the answers. Moreover, he uses logic and deduction to eliminate variables until he guesses the correct answer.
What Can Your Child Learn From This Board Game?
Deductive reasoning
Inductive reasoning
Develop social skills
Logical thinking
Enhance memory function
Monkeys Up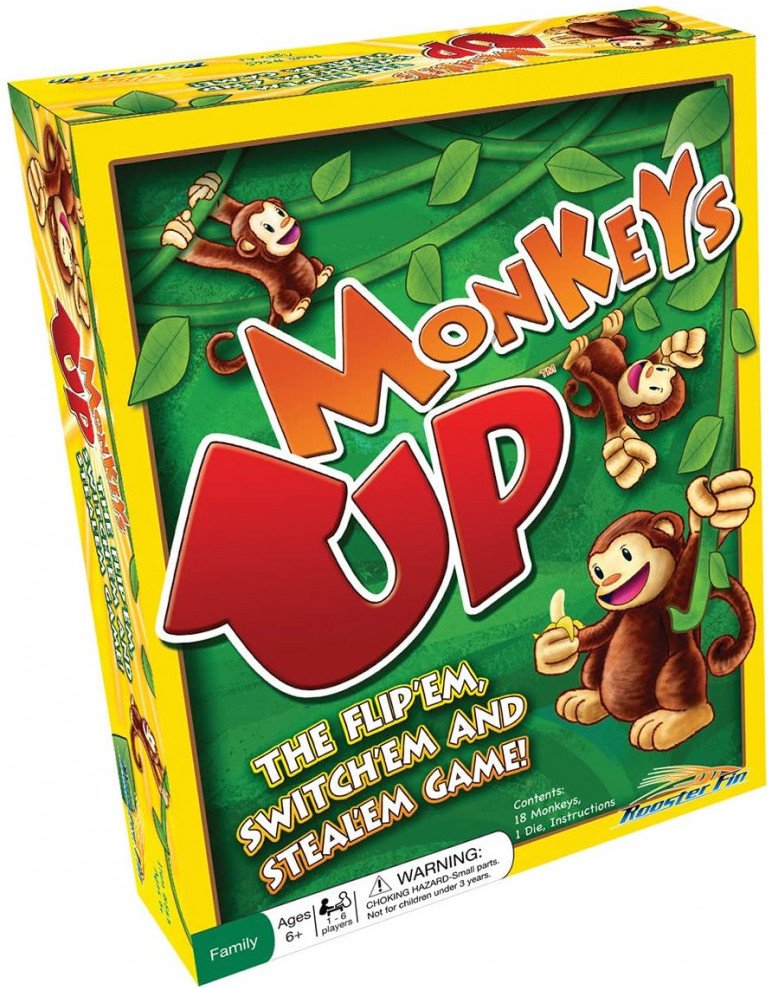 All the family members compete in Monkeys up to win and to avoid the wrath of being a monkey! By switching, flipping, and stealing monkeys, you can increase your score and take over the throne. It is a perfect yet interactive family game that encourages social interaction.
You require from 1 to 6 players to initiate the game. Moreover, it is a game of memory and strategy. Therefore, it is best if more than 2 players are involved.
The set includes 18 plastic monkeys and a simple cube. Further, you must figure out the game yourself using the rulebook (included in the pack).
Monkeys Up are a fun yet interactive game and everyone in the family can participate regardless of age.
The game is quite easy to understand. Each monkey has a specific value under its feet. However, you can only see the value if the monkey is flipped. To win, you must switch, flip, and even steal the monkeys during the gameplay.
You can either try your luck or play strategically to steal the monkeys with great yet hidden values.
What Can Your Child Learn From This Board Game?
Social development
Enhance memory
Critical thinking
Strategy
Pigs in Pants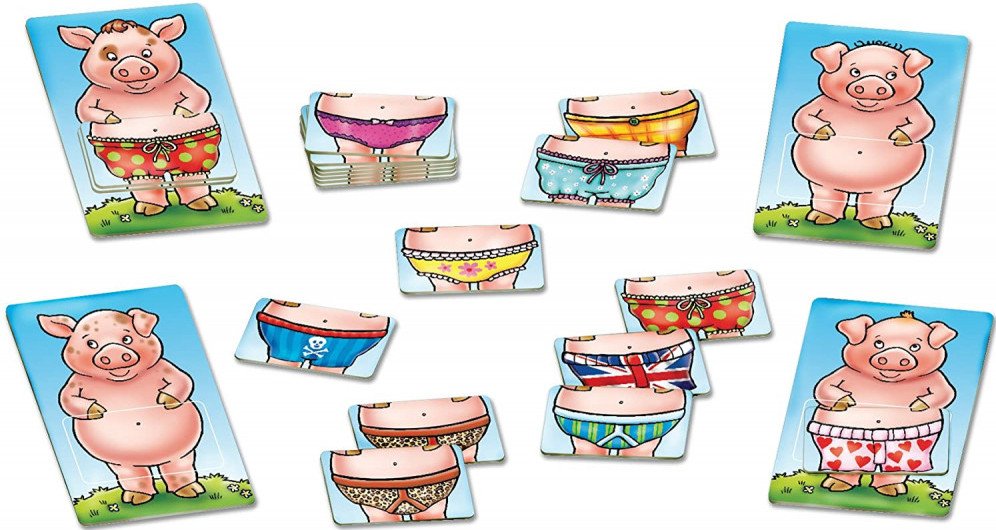 A color-matching educational board game with a cute name requiring reason, logic, and strategic thinking. To win this game, your kid will have to accumulate the most pairs of pants on all the pigs. However, the pants should match the patterns given on the cards.
The game is quite loud as each player must shout, 'I'm going to pinch your pig pants' every time he gets a pair of pants. A silly yet interactive game that allows you to yell and have fun on a picnic day with your kids.
The 4 cards we mentioned above must be placed in the center of the board. And each player pinches a pair of pants to get the most matched pairs.
However, you must make your moves carefully as other players can play your cards and pinch your pants.
What Can Your Child Learn From This Board Game?
Observational and analytical skills
Memory skills
Matching and recognition skills
Critical thinking
Strategy
Social development
Think Fun Roll And Play Board Game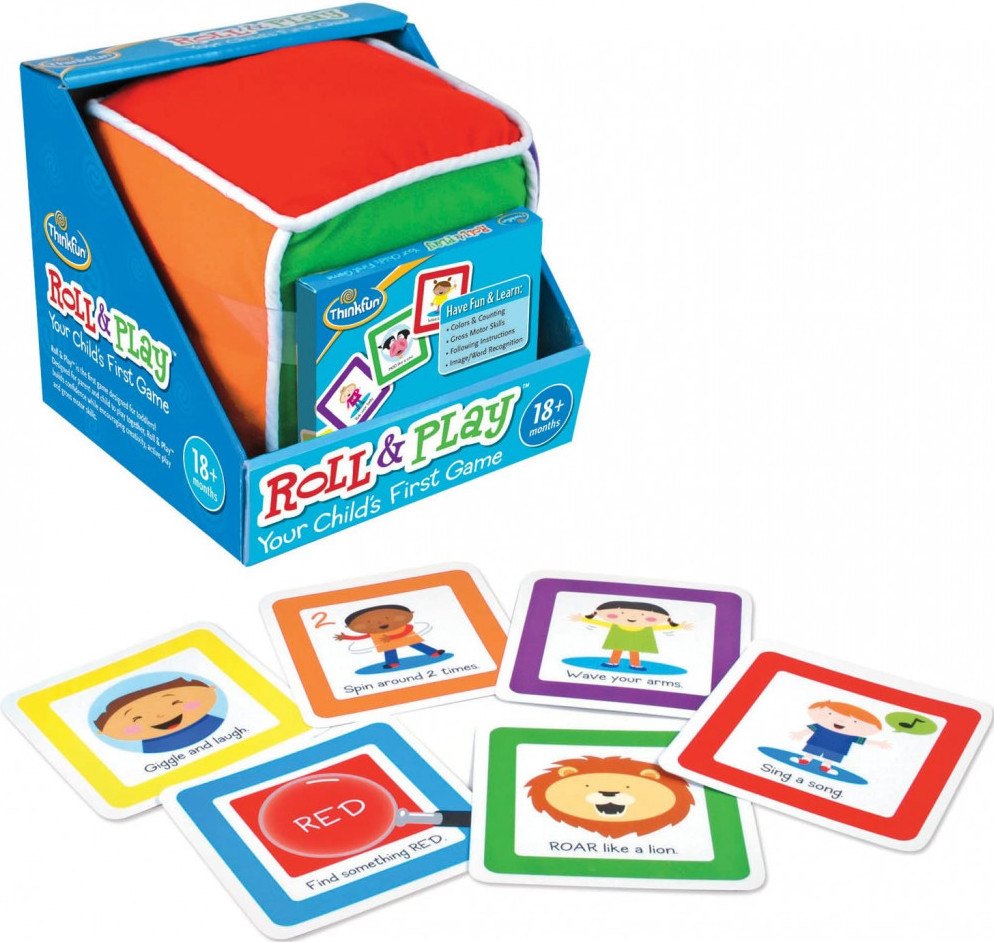 Role and Play board game by ThinkFun introduces your child to card & role and play activity. With the help of a plush cube, your kid can make the move and win. This board game encourages active play and creativity while improving motor skills.
Along with 48 different game cards, you also receive an instruction manual and a storage box for keeping the cards. However, your kid will need your guidance before he can play on his own.
The game starts when a player tosses the plush yet cute cube and recognizes a color. Then, your child will choose a matching game card and perform a certain activity.
The game cards include a huge selection of activities. For instance, the card can say, 'Find something with a good scent' or, 'Make a sad face'.
What Can Your Child Learn From This Board Game?
Word and image recognition
Develop social skills
Color matching and counting
Emotions
HABA: My Very First Games-First Orchard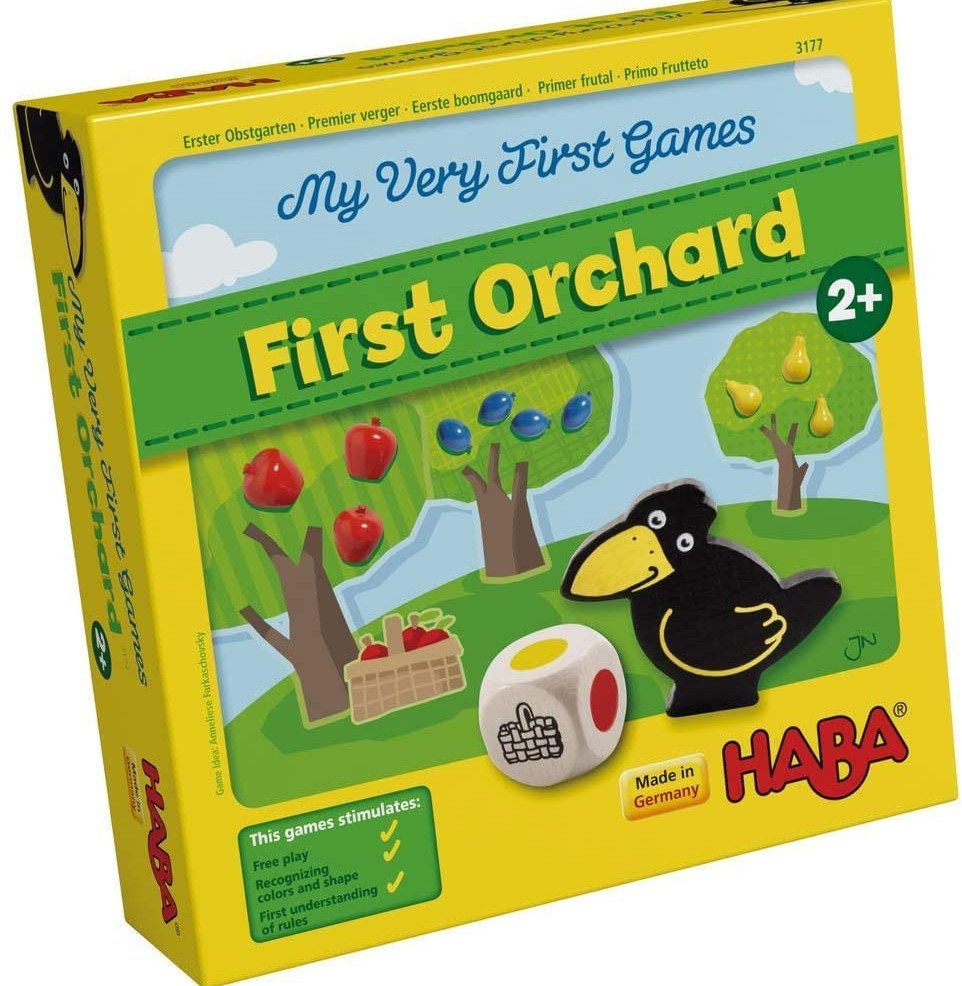 HABA board game is specifically designed for kids aged 2 years and up. While your kid must follow simple rules, it is a great activity to recognize colors and shapes. The game is quite easy and up to 4 players can play at a time.
However, one gameplay will end in less than 10 minutes. Hence, it is perfect for busy mommies and daddies looking to spend time with their kids. Your kid can also build the pretend play set and increase the gameplay.
Moreover, all pieces included in the set are large and safe for small children to hold. HABA also includes a basket to store the large pieces safely.
How to play the game? Well, a player starts by rolling the dice. After that, he collects the fruits and harvests them before a raven eats them. With each turn, the ravens get closer to the fruits.
What Can Your Child Learn From This Board Game?
Shape and color recognition
Counting numbers
Social development
Peaceable Kingdom: Hoot Owl Hoot!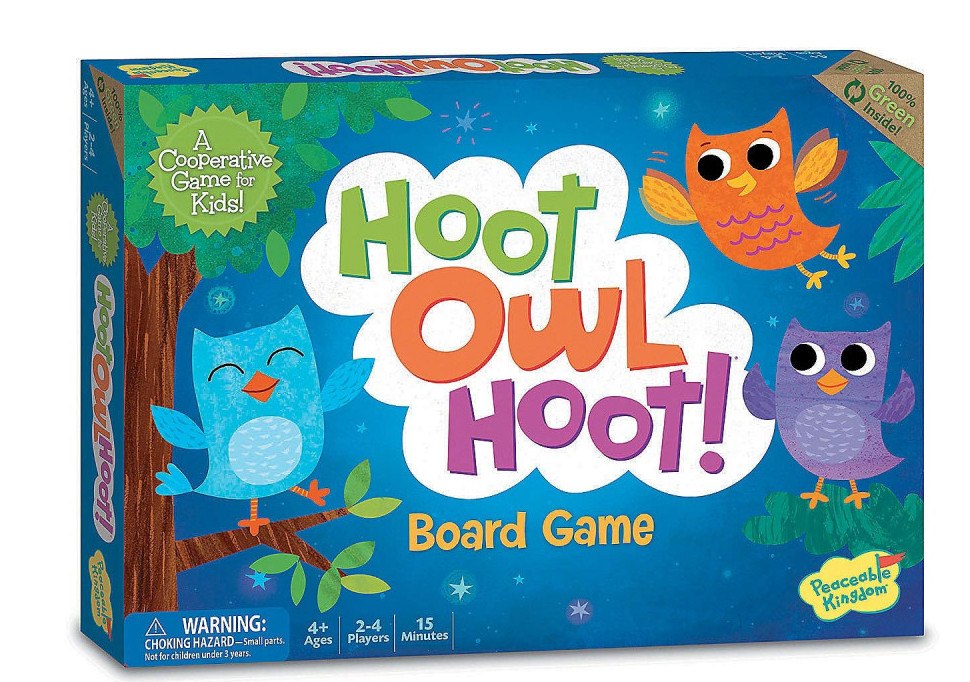 Hoot-owl-hoot
is a cooperative yet award-winning board game that uses color-coded matching. As your child grows, so will the game because it consists of two different difficulty levels. Hoot Owl Hoot teaches cooperation, team play, and collaboration. Without working together and forming a team, your kid will not be able to win. So, make sure to teach him the importance of teamwork.
It is designed for up to 4 players and requires the simplest strategy to begin. Besides cooperation, the game encourages trust, social skills and enhances positive self-esteem and confidence in others.
Your kid will start by playing a color card and corresponding the move on the game board. For instance, if he draws the sun card, he will be closer to the sunlight. The object of the game is to get all owls to their homes before the sun rises.
As the game is not competitive in nature, your kid will not be fussing around other children. Unless your kid and his friends work together, they cannot win the game.
What Can Your Child Learn From This Board Game?
Cooperation
Teamwork
Problem-solving
Social development
Follow rules and directions
Color recognition
Peaceable Kingdom: Snug As A Bug In A Rug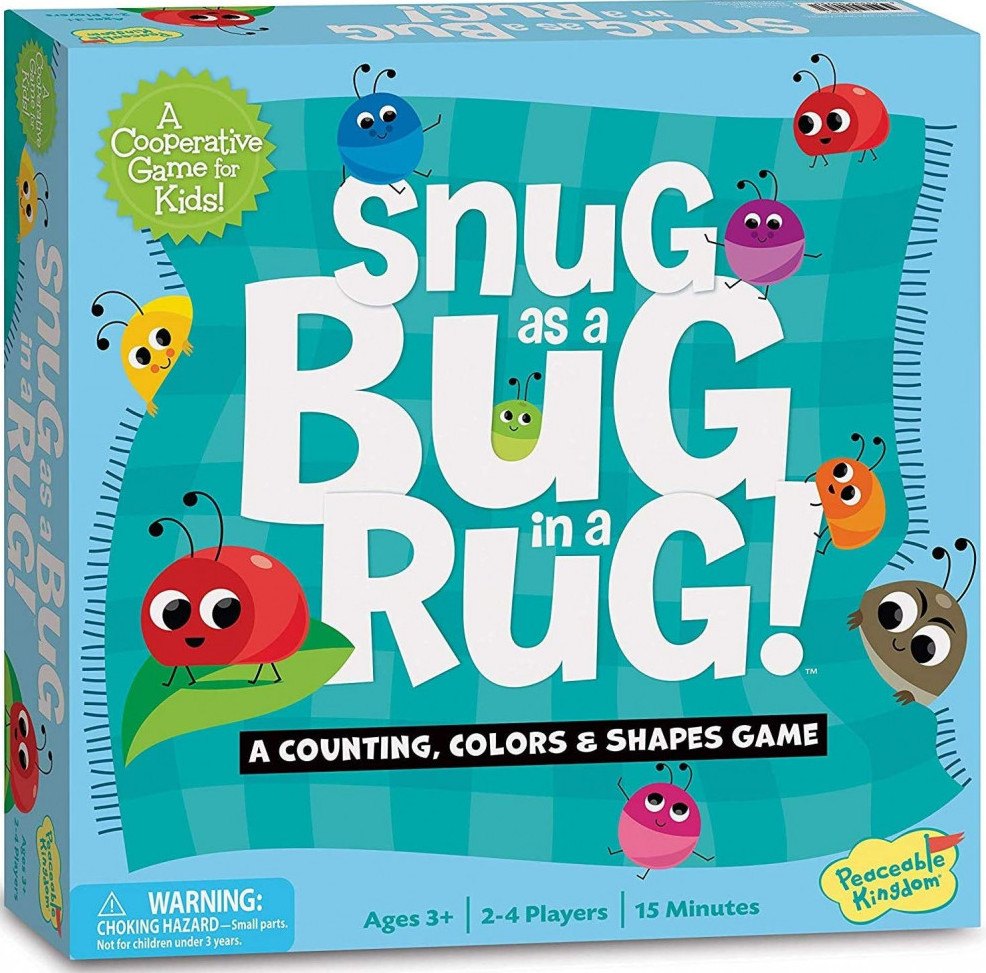 Best for preschoolers, Snug as a bug is a matching board game featuring 3 gameplay levels. Therefore, this game grows as your child grows up. Like Hoot Owl Hoot, the team players have to work together to hide the same colored bugs under the rug. The goal is to protect the bugs from the stink bug.
It is an educational yet interactive board game with several awards. For instance, it has the Top 10 best educational toys award by Dr. Toy and the Oppenheim Toy Platinum Award.
The game set includes 24 colorful bugs, one die, 3 stink bugs, a built-in spinner, and an instruction manual. Your child can use one of 3 different ways to play, however, he must use the matching skills in all three ways.
What Can Your Child Learn From This Board?
Visual discrimination
Color recognition
Social interaction
Number and counting
Elephant's Trunk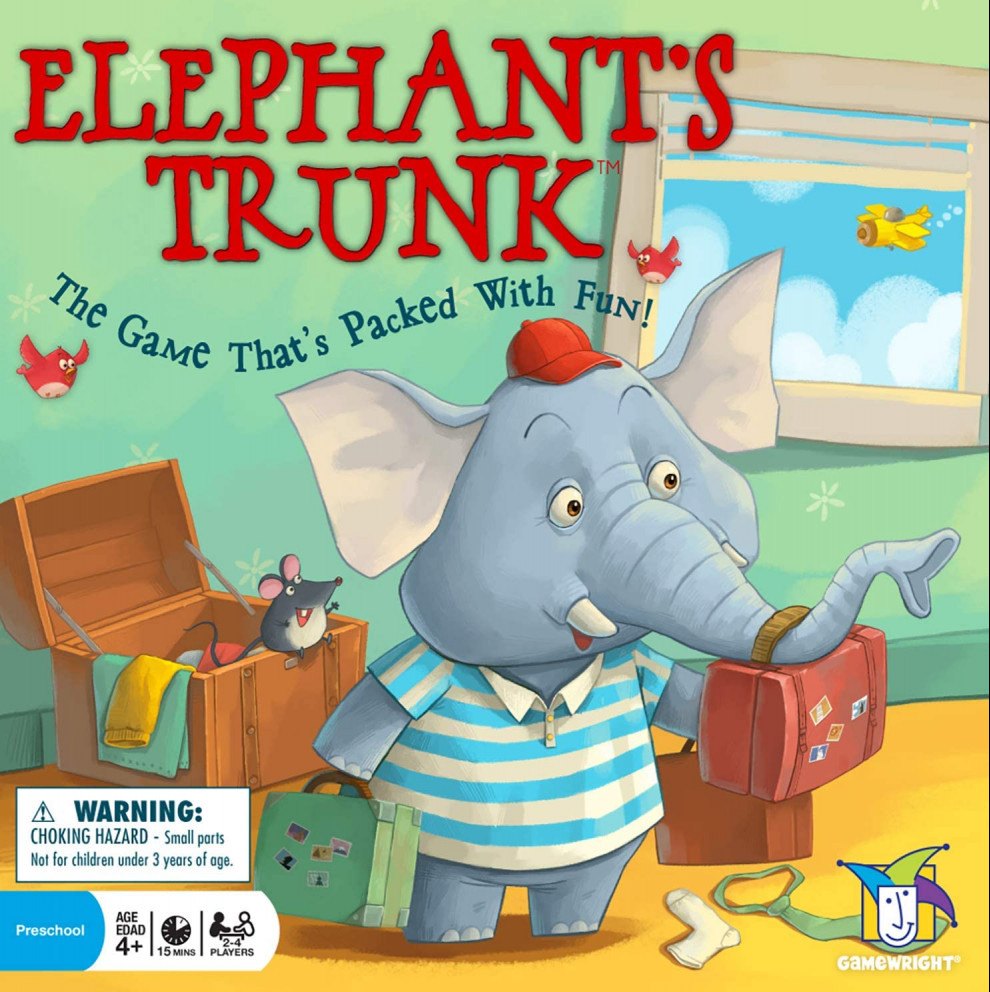 Elephant's Trunk is an interactive yet fun game for preschoolers. The Trunk game board includes small tin suitcases and wooden pieces for preschoolers. The great part about this game is that you do not have to read an instruction manual!
Moreover, the game is designed for 2 to 4 players and each gameplay requires 15 minutes to complete.
The elephant, Emmet must pack his things up before the mouse comes and throws everything out of his suitcase.
What Can Your Child Learn From This Board Game?
Motor and cognitive skills
Pattern and block identification
Color and shape identification
Conclusion
With these educational board games, you can toss aside all those boring learning activities and turn homeschool
into fun schooling!
Let us know what you think about Best Educational Board Games For Kids and which of these toys you would choose for your child and any other educational toys you recommend.
Please follow and like us: