Everyone loves to play games, but not everyone has the capability to finish the hardest genre of gaming: puzzle games. For many people, puzzle games are more competitive, and fun as compared to those real-time action games or shooter games where people mindlessly shoot each other and test out each other's reflexes. We have taken the liberty to compile a list of the free puzzles that you should try out as soon as you find the time:
Browser-based Free Puzzles
You don't need a fancy computer with the best specifications to play browser-based puzzle games. Because most modern computers can easily render a website and be able to run HTML5 or JAVA content, these browser-based games are for everyone reading this right now. As long as you have a computer that can run Windows 10, you should be good to go:
Candy Crush Saga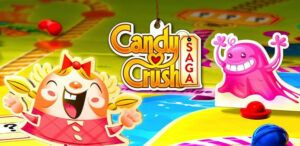 Though available in all its glory for Android, iOS, and Windows through their dedicated applications, Candy Crush Saga is readily available to play on a browser as well. Through nifty features like cross-platform progress saving as well as being able to directly compete with friends, Candy Crush Saga has made its way into the hearts of millions of its users.
Candy Crush Saga is the game sensation that grossed over $930 million in 12 months in 2018. You don't need to know that kind of stuff though. Candy Crush Saga is all about crushing candies by matching three or more of the same candies in either horizontal or vertical order. This addicting puzzle game takes no more than a few minutes per match, but because of its swiping and bright-colors, it has stayed as one of the most played free puzzle games for almost an entire decade.
Portal: The Flash Version
Portal is a genre-defining game that has caught the attention of millions of players throughout the world. This mind-bending, physics-oriented game that is all about solving rooms for a crazy robot who gets its high from your solving of puzzles in the weirdest ways possible is one of the most positively-received series of all time.
Portal: The Flash Version is a parody of the original Portal game series. It uses the same mechanics, but instead of emulating the entire Aperture Science laboratories in 3rd person, it does so in 2nd person. If you thoroughly enjoyed rushing after the cake in the first installment, you will also like playing along with these 40-something levels that have been crafted to be enjoyed right in the comfort of your browser. Who knows, you might find something about Ratman too?
There is No Game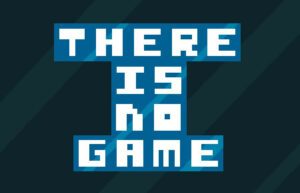 If you are sick and tired of these same puzzle games just bending your mind over and over and want something different: something ironic, "There is No Game" may just be one of the free puzzles for you. Just like the name says, the game is based around the concept of there not being any game. Head your headphones on and listen to your instincts, not the guy screaming off the top of his head trying to make you go away and you will find yourself wanting to unravel one of the most heartfelt puzzle games of all time.
Threes!
Threes! is a game that is all about wanting to make pairs of three. All you have to do is stack identically numbered cards by moving them up, down, left, or right. Threes! Is a very similar concept to Candy Crush Saga, except that it's simpler and does not hurt your eyes so much. You don't have to worry about colors popping off your screen or a random monocle-faced guy staring at you with that judgmental eye every time you want to smash your mouse on the screen.
Fireboy & Watergirl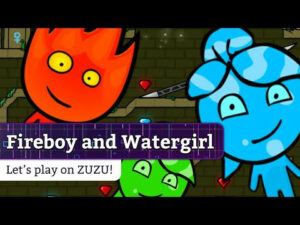 One of the most addicting 2-player games for the browser is also available to play on various other platforms like Windows, Android, and macOS. Fireboy & Watergirl is about two characters – perhaps siblings – who have to use each other's abilities to get through various pre-designed levels. This is one of the free puzzles that has been around for years and has been one of the most fun activities for people who want to develop teamwork and bonding skills.
The web version of Fireboy & Watergirl requires no transactions to play, and this is why it makes this free puzzle list. Do note that you cannot play this game as a single-player unless you are very good at operating with your two hands.
Offline Puzzle Games
We understand that sometimes you don't have blazing fast internet or even internet at all. This is especially true in third-world countries. Regardless, if you are suffering from an internet outage for some reason, we have compiled a list of some free offline puzzle games that you can play on your Android, iPhone, or PC right now:
Cut the Rope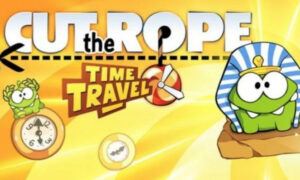 Cut the Rope was once one of the biggest sensations on any smartphone. This special little treat involved Om Nom on his adventures where you would have to cut the rope to feed Om Nom his favorite candy every single level. We still don't understand how this creature does not have any cavities to this day, considering the game has been around for almost a decade.
Cut the Rope is available on all Android and iPhones in the last 7 years or so. As long as you can connect to the Play Store or Apple Store to download this application, you should be able to run it. If you get bored or have played through all of these levels, you can always download another Cut the Rope version. The developers have released like a dozen different versions of the free puzzles.
Roll the Ball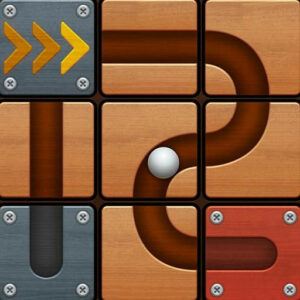 Are you fed up with those misleading ads where you have to decide between saving one while killing the other person through that large flow of water? Those misleading ads are sometimes taken straight from Roll the Ball, the original gridlock puzzle game that has been around on Android and iOS for a long time. Roll the Ball is all about matching the pipes in a gridlock form to ensure that the ball is comfortably rolled from one location to another.
It may not be the most aesthetically pleasing game on the planet and may have a lot of ads, but Roll the Ball is a fun experience if you are willing to sacrifice those things.
Ultra Flow 2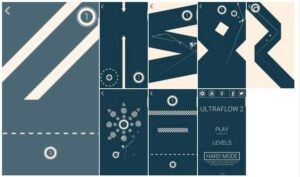 Ultra Flow 2 sounds like one of those shooting games where you have to shoot terrorists that are hiding near red barrels, doesn't it? Too bad for you, the game is nothing as simple as that. Though it does feature a very simple design with a few geometries hanging and flowing about one axis, Ultra Flow 2 is one of the prettiest games we have seen on Android and iOS for a long time. Because it is a two-color game, it runs pretty well on even the most potato of phones and does not drain much battery.
If you have half a day to spend alone, downloading Ultra Flow 2 on your phone may get you to run away from your inner demons.
∞ Loop
Infinity loop, oo loop, or ∞ loop is one of the oldest and simplest free puzzle games of all time. Though the game has been updated a lot ever since it was released, adding in new game modes, we recommend playing through the original game mode. All you have to do is connect all the nodes such that no node or edge is disconnected. The game is really easy to start playing, but once you get to the higher levels with increased complexity, you will start feeling the wraith of playing a puzzle game.
Since there are seemingly endless levels and a small download size, you can keep this game on your phone once and forget about it until you get extremely bored and would do anything to get something better to do than stare at an empty white wall all day.
Bad Piggies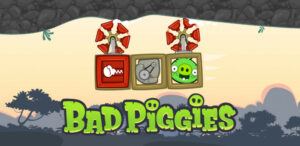 Bad Piggies is a crazy spin-off of the already-crazy angry game that is all about birds who are too angry for their own good. Instead of slinging crazy birds with supernatural powers towards both them and their enemies: the pigs' demise, Bad Piggies is all about building unique vehicles at every level to get new loot crates and reach a destination.
Bad Piggies starts off as a very simple game about just randomly placing boxes and wheels to make the piggies reach a destination but quickly turns into one of the most complex games we have seen on iOS and Android. If you are looking for 400+ levels of pure fun, this game should definitely be on the list of your installed games.
Pokémon Shuffle Mobile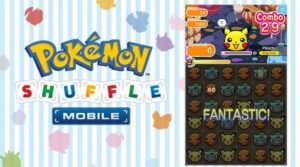 Pokémon games have been infesting all sorts of markets in recent years. This campaign started by Pokémon GO, and because of its success, The Pokémon Company has released another Pokémon game where players have to stare at their screens all day. However, instead of going out – which is not recommended in this pandemic, Pokémon Shuffle Mobile is all about sitting in one place, swiping Pokémon faces up and down to match them.
You will have to shuffle through the free puzzles and solve them so you can win Pokémon battles. There is a lot of variety, and this game is still better than any of the generic match-and-explode puzzle games we have played until now. Though because the game still uses a lot of big textures, your phone may suffer from little heat-ups playing this game, Pokémon Shuffle Mobile is certainly one of the most fun games right now.
We Were Here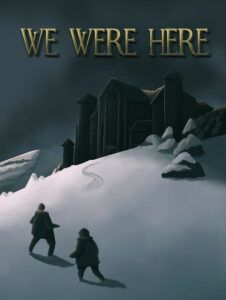 This game is a fresh start for this game's list because it is exclusively available on PC: Windows and macOS. Many users have also reported that they have been able to play the game on Linux through WINE, though your experience may vary.
We Were Here is a 2-player game that is all about communication and reliance on each other. Both of you are supposedly stranded. One is trapped inside a frozen wasteland, while the other: inside the labyrinth of an abandoned castle.
Though there isn't much replayability in this game after you have played it to the end, We Were Here is all about having random fun. It takes no more than an hour or two to complete the game, but the experience with your friends should be more than enough fun that you will want more.
We Were Here runs on basically any laptop that was released in the last 5 years, but if you want the best graphics, you will want to churn up a GTX 960 to keep those FPS pumping. Do note you cannot play this game without a dedicated microphone.
Blameless
Blameless is a mysterious first-person adventure game that is all about solving certain mysteries. You will need your best detective skills for this game as the game will not be guiding you through your entire journey.
Blameless is a really pretty game that can run on the most basic hardware. You have to blend yourself in the environment and clear up all the strange happenings going on around your little world. Blameless is a short game and should take no more than a few hours of your life to beat, but the story itself is pretty enticing and will definitely have you wanting to play more.
Final Thoughts:
The Free Puzzle games do not have to be the same Tetris-inspired games of yesterday. They do not even have to be the same bland object-finding games you have been playing for years, constantly hurting your eyes in the process. We mean, who in their right mind would want to hide a key in the fur of their unanimated but living cats in the first place?
All the games we have mentioned here should give you hours of fun, and because they can run on even the most basic of hardware, you will lose nothing by downloading them – unless you are on a metered connection. We hope the free puzzles game list helps you find the game of your dreams.
If you are looking for more of the free puzzles, do let us know in the comment section below and we will try our best to help you!
Please follow and like us: