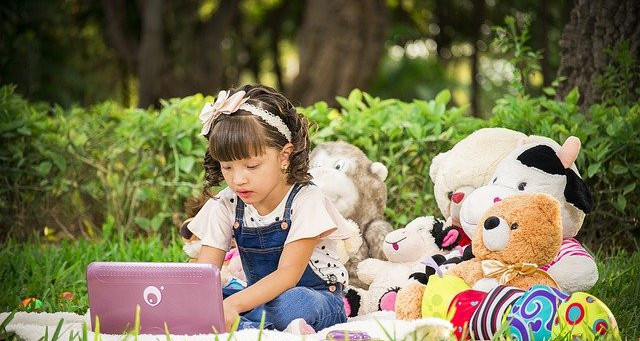 At the age of 4, most girls begin spending their time in daycare, school, and or with babysitters. Around this time, they are the most energetic and their best-self. They are in a learning phase where they are ready to explore new things.
Aside from eating new dishes, walking, running, talking, and socializing, most girls of this age are learning to manage most of the things by themselves. Therefore, you need to polish their gross motor and social skills as well.
Toys for girls age 4 are their best friends. By having a dress-up doll, she will learn to dress up herself. By playing with a dollhouse/kitty party set, she will learn to interact ethically with her friends and the elders she knows.
Here is a list of best toys for girls age 4 to help you pick the perfect gift for the occasion of thanksgiving, Christmas, or her birthday.
Spell Straws – Drinking Straws For Girls (Reusable)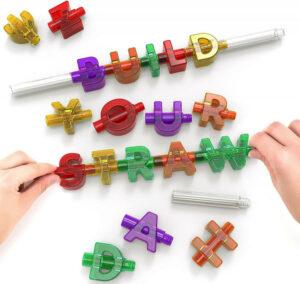 Little kids love to play with their food. However, it creates a mess, for the parents. But you can always change that by buying your kid this spell straws set. These spelling straws are a fun way to give healthy drinks to your little girl. The pack comes with 4 straw connectors, 44 colorful letters, that easily snap together. Kids can either sip away their favorite drink from these straws or spell their names or whatever words they can come up with.
All the parts that come with the pack can be cleaned up pretty easily and are dishwasher-safe. According to one of the product testers, the 44 colorful letters can be used to make more than 300,000 words. It is too much fun for the kid to see water passing through his made-up word. Even after lunchtime, he will continue to make new words out of these 44 letters. Typically, this toy will keep your genius little girls busy for about 40 minutes.
FoxPrint Princess Castle Glow In The Dark Foldable Pop-Up Play Tent
Every little girl is a princess for her parents and every young princess needs a castle to make herself special and out of this world. This glow in the dark castle by FoxPrint
is one of the best toys to get if your little girl is fond of princess movies and majestic castles.
It is great for little girls to have a small kitty party, take some rest, or play princess games with their friends. Inside it is decorated with glow in the dark stars, which make an appealing view for your kid's eyes.
One great thing about this tent is it's foldable and highly portable. You can take it to the beach or a nearby park.
Michelle Hainer, one of the product testers appreciates the tent is made of nylon, a fabric that is easy to clean with a damp cloth. It means you can clean up right away and pack it in your child's bag after she is done playing.
Adora Playtime 'Little Prince' 13-inch Baby Boy Doll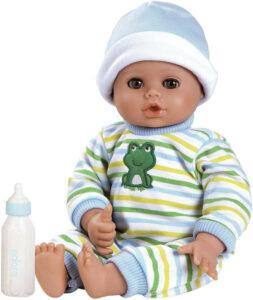 Your little girl will adore this baby boy doll. This tall doll can open and close his eyes while sucking his thumb. Even though it weighs little and feels like the bottom of a bean bag but it mimics a real-life baby. However, your girl can carry it easily in her arms.
Most of the dolls with clothes get dirty with debris over time but this doll is a lot different. You will love that it is 100% washable.
Educational Insights GeoSafari Jr. Talking Microscope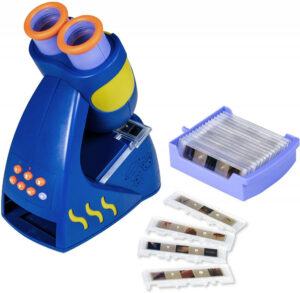 This is one of the best educational toys for girls age 4 to 7. Even the parents will love to play with this toy with their kids. The talking junior microscope consists of 20 different slides and 100 facts for your kid to learn.
Your little girl can prep for preschool and learn all about plants and animals. To test her intelligence and memory, you can switch to quiz mode. However, the microscope operates with 3 AAA batteries, but are not included with the pack. So, do not forget to buy them on your way out.
Play-Doh Sparkle Compound Collection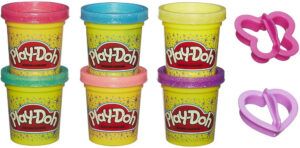 Check out the sparkly, upgraded play-doh compound collection, perfect for your girl if she is into molding clay into fancy jewelry and shapes of animals, fruits, and letters. The new feature in this classical play-doh collection is it is infused with sparkles. In addition to that, the set includes 2 cutters so that your kid can easily make shapes.
It is a great yet inexpensive option if you are looking for something for your creative little girl.
Crate and Barrel Indoor Garden Playhouse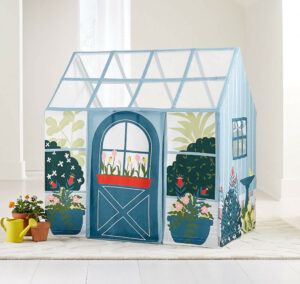 If your 4-year old girl wants a cozy home to herself, get her this playhouse, best for indoor places and garden. The fun twist in this toy is it is decorated like a greenhouse from inside. Your little girl will be amazed to see beautifully painted floors, flowers, pots, and galore on the tent.
Moreover, see-through mesh serves as the roof of the tent so that your little girl can play with sufficient air and light in the tent.
Ozlife Adventure Kidz Outdoor Exploration Kit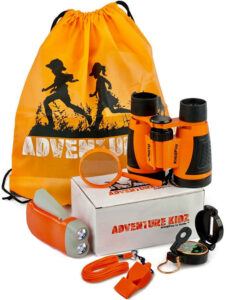 If your little girl is fond of exploring outdoor areas and wants to experience how things work outside the house, give her this Outdoor exploration kit by Ozlife– one of the best outdoor toys for girls age 4. Whether your girl plans to roam around the park or go on a hike to spend family time, she would always have her magnifying glass, a flashlight, a compass, and binoculars.
The kit comes with a convenient, easy-to-carry drawstring backpack that your girl can carry on her shoulders.
Skyrocket Blume Doll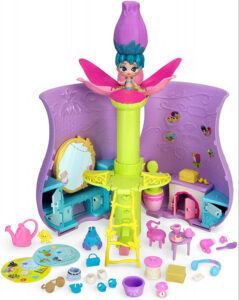 Blume doll will have your girl jumping up and down with excitement. It is literally like a mini surprise for your little girl. All she has to do is pour water into the pot and a cute doll will sprout instantly. The doll includes various accessories, some stickers, and a funky hairstyle.
However, the entire collection consists of 22 different dolls. Your little girl will surely go after other dolls to complete her unique collection.
Osmo Little Genius Starter Kid For iPad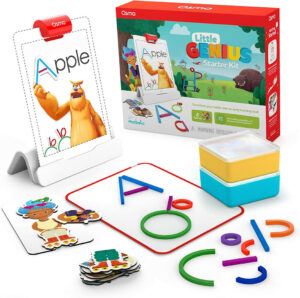 This educational yet fun starter kit from Osmo turns the iPad into a launchpad. This toy set consists of various learning activities and games including tech games, pretend-to-play games, fun ideas, and stories that teach important skills to the kids such as problem-solving, basic math, letter formation, etc.
Even though the iPad is not included in the pack, the application is compatible with most tablets and iPads.
American Girl Joss Doll And Book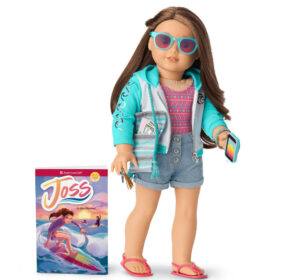 A doll with a hearing disability? A thoughtful toy for your girl if you want to teach her compassion. The toy doll is an expert in surfing even though she cannot hear like normal people. Despite her disability, she is cheerful. The doll comes with some accessories such as a swimsuit, a hoodie, and shorts. Her hearing aid kit is also included in the pack.
37-Key Kids Electronics Musical Instrument

This toy will rebirth the musician in your little girl. Your kid will fall in love with music instantly. This piano
allows the kids to play and record their music using a variety of instrumental sounds such as a trumpet, piano, and even guitar.
To spice things up they can choose from one of the 8 rhythms and add the sound effects of animals, samba, drum beats, disco, and rock in their music. You will be amazed to hear the musical masterpieces that she will end up producing.
Fisher-Price Smart Scan Word Dash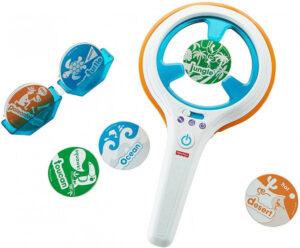 The toy is based on the classical game, hide and seek. It is sure to keep your little girl busy for hours. The kit includes a scanner
which will prompt your kid to find discs that start with certain alphabets. Each disc has a mini-lesson so that your girl can learn the ethics of living in this world.
This game does not only teach lessons to your kids but also encourages them to make up their own stories and dance to the beat.
Playz Kids Tent Crawl Tunnel And Ball Pit With Basketball Hoop Playhouse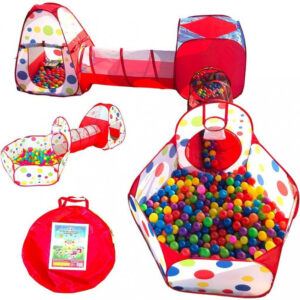 This toy is for all the tomboy girls who want to have all the fun in the world. This tunnel pack comes with a basketball hoop and ball bit along with a lot of fun for your little girl. The set comes with 5 pieces, a tent, 2 tunnels, and a pit ball equipped with a basketball hoop.
The ball pit has the capacity to hold more than 1000 balls. However, you will have to purchase them separately. All 5 pieces of this toy set can be used separately and in countless different ways for endless fun.
Learning Resources Gear- Build And Bloom Building Set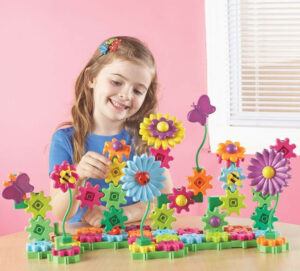 This garden-themed toy is filled with bloom, perfect for girls who love to hang around the garden in their free time. The set includes 117 toy pieces including colorful yet vibrant butterflies, ladybugs, flies, bees, flowers, and much more.
All the pieces can be combined to build a beautiful little garden for your kid. It improves your kid's problem-solving skills, gross motor skills and polishes her critical thinking capability.
Pottery Barn Kids Chelsea All-In-1 Kitchen
Made with sturdy yet solid wood and fiberwood, Pottery Barn's classic kitchen set is stylish, sturdy, spacious, and realistic. Your little girl will love to make it her playroom. It features a stovetop, a refrigerator, an oven, and a sink with spacious storage underneath. Your kid will love to make scrumptious food and create her menu.
WisToyz Hover Soccer Ball Set
If your girl loves to play soccer, add some fun to her sports interest by giving her WisToyz's amazing soccer ball set. It is a great toy set for boys and girls that includes a hovering soccer ball, an inflatable soccer ball as well as two tiny goals.
The hover ball can glide across low-pile hardwood, carpet, and even tiles. Moreover, it lights up when it's moved. The hover ball is covered with bumpers, so, no need to worry about damaged upholstery or furniture. Just have fun with your Sportsgirl and let her score.
LeapFrog Mr. Pencil's Scribble And Write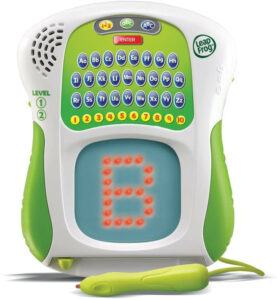 This fun tablet is unlike the one your kid has his eyes glued on. It improves your little one's skills so that they can prepare well for kindergarten. They can use Mr. Pencil to complete assigned fun activities by the host. Some of the fun activities include doodling, writing, spelling, and drawing. Moreover, the tasks come with creative animations, so your kid does not get bored.
The tablet runs on 3 AAA batteries, which are also included. So, put in the batteries and let the fun begin.
Skoolzy Preschool Learning Toys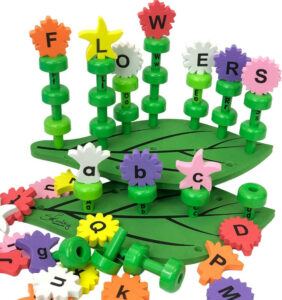 Another great garden-themed letter set from which she will learn the English language basics. Different-colored flowers are attached to the stem and each flower has a letter imprinted on it in lower case. This toy is great if you want to polish your kid's learning capability and gross motor skills. In addition to that, your girl can learn the spelling of basic words and get prepared for kindergarten.
Many product testers rave about this toy and recommend it, saying it's a versatile yet fun-made toy for girls age 4.
Hasbro Gaming Hungry Hippos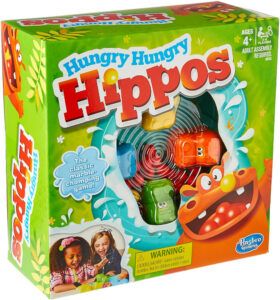 The hungry hippos is a classic game in which players press down the levers again and again so that their hippos can eat the most marbles and win. Even though this game makes a lot of noise, it's one of the favorite toys of girls age 4.
Conclusion
When it comes to buying top-rated toys for girls age 4, you should investigate the features, functionality, and age-appropriateness before spending a dime on them. Some toys look great in appearance but are inappropriate and boring for 4-year-old girls. Therefore, it's best to research and read reviews before buying toys.
Let me know in the comments section below how you liked this blog and what your opinion is about Best Toys For Girls Age 4 below.
Please follow and like us: